Subhadeep Banerjee
Associate Professor, Geotecnical Engineering Division
Subhadeep Banerjee is currently serving as the Associate Professor of the Department of Civil Engineering at Indian Institute of Technology Madras, India. He received his PhD in Civil Engineering from National University of Singapore in 2010. His research interests include seismic soil-foundation interactions, cyclic behaviour of geomaterials and finite element analysis of complex dynamic problems. Besides he is also an expert in constitutive modelling of soils special emphasis to the transient dynamic behaviour.

...

At IIT Madras, he has formed three research groups to study the following attributes, (i) Cyclic characterization of various types natural soils, improved ground, landfills etc., (ii) Development of constitutive models of soils emphasizing on their performance under seismic loadings, and (iii) Application of fundamentals of dynamics to various complex soil-structure problems such as, tunneling, base isolation techniques, plate anchors, retaining walls etc.

Educational Qualifications:

Ph.D, National University of Singapore (2010)
MTech, Earthquake Eng. (Soil Dynamics), IIT Roorkee (2005)
B.E. in Civil Engineering, Jadavpur University (2003)

Employment Details

Associate Professor at Dept. of Civil Engineering, IIT Madras, July 2016 - till date.
Assistant Professor at Dept. of Civil Engineering, IIT Madras, March 2011 – June 2016.
Visiting Professor at University of Technology Sydney, Australia, May-June 2018.
Visiting Professor at TU Kaiserslautern, Germany, June-July, 2014
Research Fellow at National University of Singapore, May, 2010-March, 2011.
Research Engineer at National University of Singapore, July, 2009-April, 2010.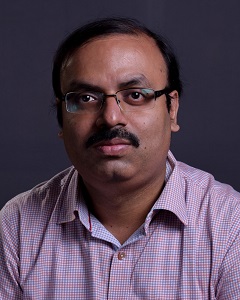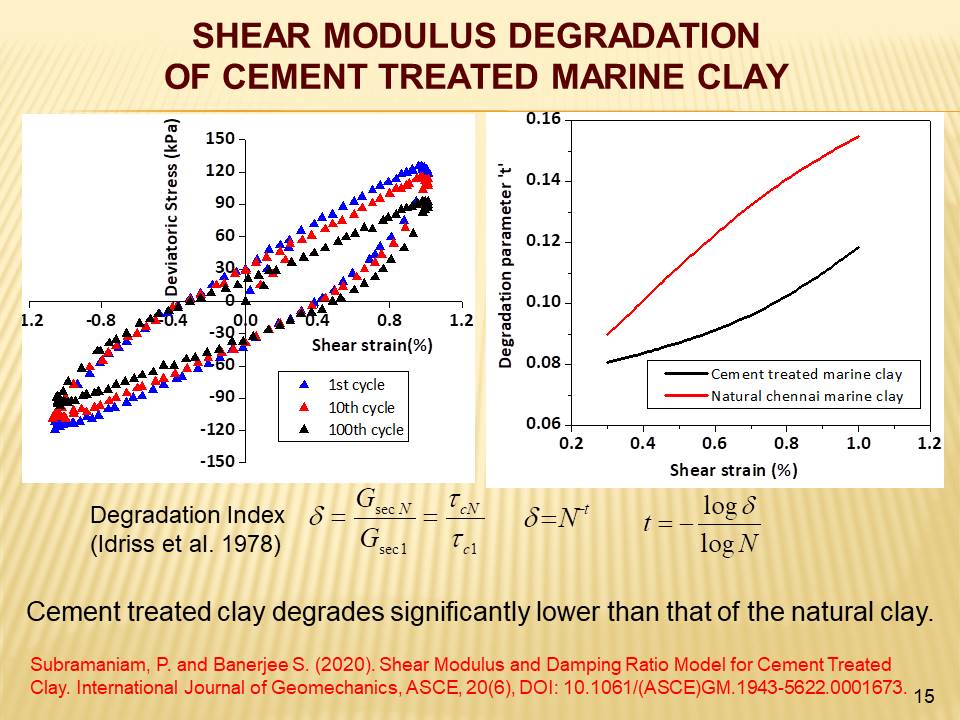 Research Interests
Dr Subhadeep Banerjee's main research interest lies in the areas of earthquake engineering and soil dynamics with a special emphasis on the performance of the infrastructure systems subjected to earthquakes. The earthquake engineering and soil dynamics research group at IIT Madras, spearheaded by Dr Banerjee, made significant impact on following aspects: • Fundamental research on dynamic properties of various geo-materials • Bulk use of waste materials for cost effective seismic isolation • Translational research on industry-driven projects • International Collaboration
Projects
Dr Subhadeep Banerjee and his group are currently involved in various sponsored research projects on seismic soil-structure interaction and use of alternative materials for seismic base isolation. These projects are primarily funded by governmental agencies such as Dept. Science & Tech., Min. Earth Sciences, Nuclear Power Corp. Ind. Ltd. etc.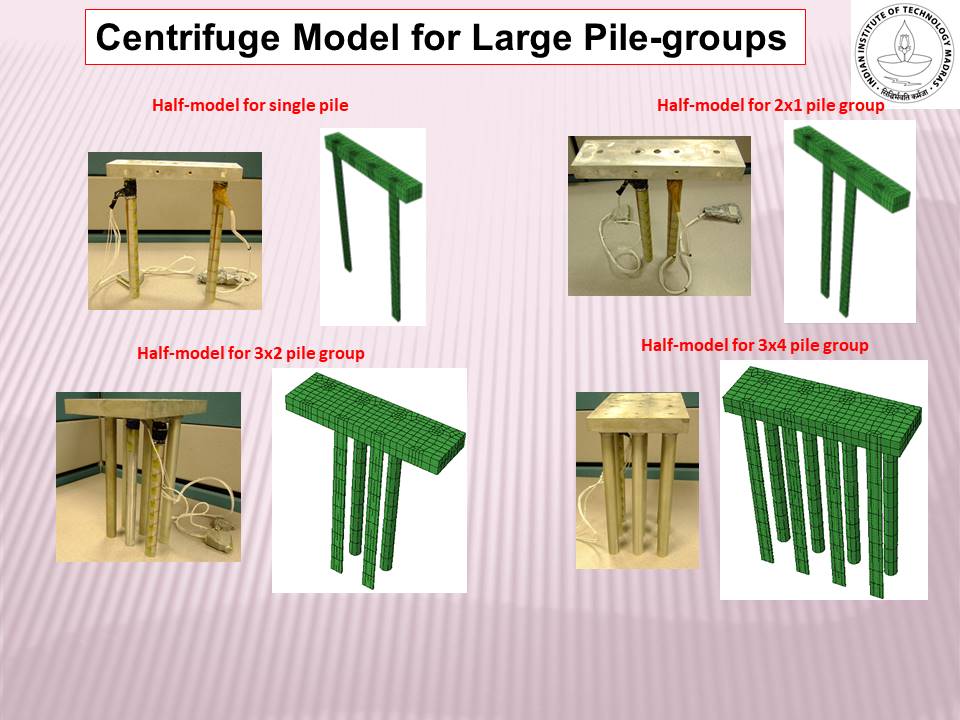 Gallery
Contact me
Geotechnical Engineering Division,
Room 117A, Building Science Block,IIT Madras
Chennai-600036
✉ subhadeep@iitm.ac.in;
☏ +91-44-22574304;